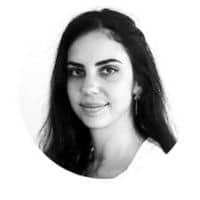 Ghita LAMRIKI
Ghita LAMRIKI is a Manager within the FINACTU Group, specifically dedicated to the fields of financial inclusion and social protection. Ghita started her career as an economist at the Banque de France where she took part in several economic research missions on sub-Saharan African countries (financial inclusion, banking competition, effectiveness of monetary policies, etc.). Moving on as a senior analyst at Standard & Poor's rating agency, she was in charge of rating public entities and sovereigns in Europe and Africa.
Ghita holds a Master's degree in International Economics and Development from the University of Paris-Dauphine.
Ghita is French-Moroccan and lives in Casablanca (Morocco).
Discover our other members: