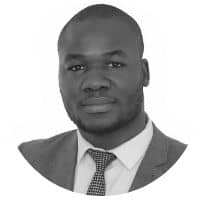 Lossani ZINA
Lossani ZINA is Senior Manager at FINACTU Group, where he is involved in a variety of large-scale projects, including assisting major African financial groups in defining and implementing their organic and external growth strategies, and providing strategic support to regulators, professional associations, governments and international donors in Africa. His track record covers a wide range of financial sector issues including mergers and acquisitions, strategic management of group holdings, debt raising, equity financing, on-lending, guarantees, banking and insurance regulations, feasibility studies and the establishment of investment vehicles.
Lossani has nearly 5 years of experience in strategy & management consulting and auditing covering a wide variety of business sectors. Prior to joining FINACTU Group in January 2019, he started his career with Naos Consulting in Casablanca.
Lossani holds a Master's degree in Corporate Finance from ISCAE Group (Casablanca).
Lossani is from Burkina Faso and lives in Casablanca (Morocco).
Discover our other members: