Professionals of Africa, our teams include over 10 nationalities from North and West Africa, where our main offices are based, as well as from Europe, Central Africa and East Africa. Our teams don't just work on the African continent: they live there, or have lived there recently, and have extensive networks and intimate knowledge of our environments and their changes.
Composed of experts from each of the
FINACTU Group's business lines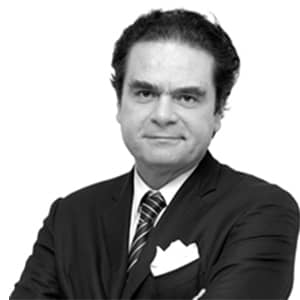 Denis CHEMILLIER-GENDREAU
Denis CHEMILLIER-GENDREAU is a former member of the French Administration and of the PARIBAS merchant bank, where he headed a subsidiary. He founded the FINACTU Group over twenty years ago, drawing on his in-depth knowledge of the inner mechanisms of administration, government, finance, insurance and social protection.
Our Experts, Managers and Senior Consultants
Omar BOULAHYA

Chief Financial Officer

Graduate of the University Mohammed V of Rabat and ESDG Rabat in partnership with the University Côte d'Opale (Master in Accounting Audit and Management Control), Omar BOULAHYA has developed his expertise in the accounting and administrative fields by working as a team leader for the company BPO Service and as a supervisor for Maroc Externalisation.